This is a wholesale store. Please register / login with a business account to view prices.
Kids Hand Soaps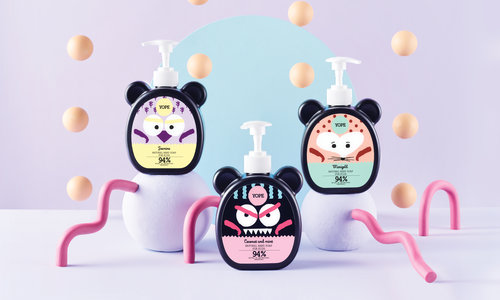 As parents, we know how important it is that products for children's skincare be gentle, natural and 100% safe. We also know that it isn't always easy to get kids to wash hands: a pump-top bottle with great graphics and cute ears certainly helps.
Skin-safe hand soap for kids ages 3 and up smells great and rinses off easily. Non-stripping pH-neutral formula combines mild but effective cleansers with soothing plant extracts to offer maximum protection against dryness and irritation. Available in four great scents kids will love, including one skin-safe antibacterial formula for those times when plain soap and water aren't enough.
94% natural and minimally processed ingredients